Riverdale Kiwanis Halloween Painting Contest & Fall Fest
Student Painting Contest Application Forms: Click for form– Students will be assigned a store front.
Student Waiver Form: Waiver forms required –Click for for form download
Merchant/Sponsor Application Form: Click for form download
Please reach out with any questions to [email protected]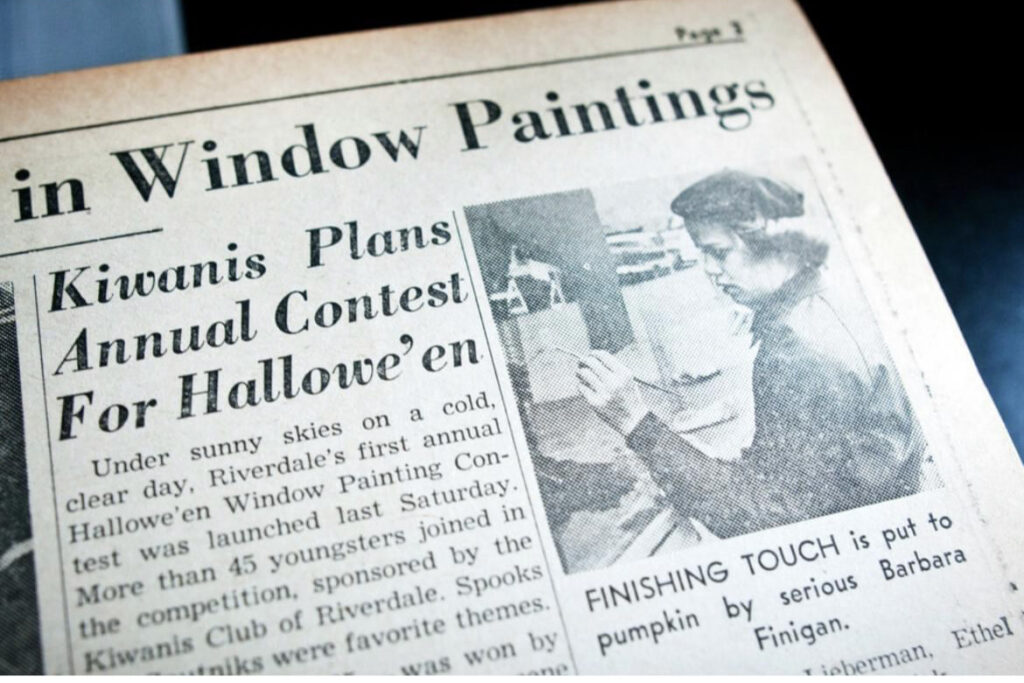 2022 Merchant Sponsors
Allstate Riverdale NY
Astro Electrical Contracting Inc
Catano Business Solutions, Inc
Regal Pharmacy & Gift Shop
Volunteers
Al Levi
Amelia Chaves
Fernanda Chaves
Farrah Rubin
Giordana Avila
KRVC
Robert Rubenstein
Riverdale Kingsbridge Academy Key Club
Regal Pharmacy- Barbara Zentner
Donations to support us in our community works may be made via Venmo:  @RiverdaleKiwanis
Governors Visit Event 2022: May 5th
Passing of The Banner 2022 Event: August 15th
About Our Organization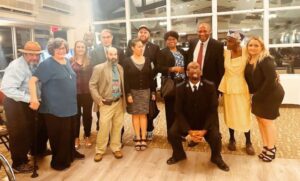 Welcome to Kiwanis Club of Riverdale! Thank you for stopping by!
The Kiwanis Club of Riverdale was created in 1953. For 69 years, the Kiwanis Club has supported and served the community which includes Riverdale, the Bronx, and Southwest Yonkers. The club is committed to making a difference in the lives of the most needy, especially children. Projects include Halloween Painting Contest, Annual Senior Boat Ride and Calvary Hospital Birthday Parties. The Kiwanis Club supports organizations like the Friendly Fridge, Riverdale Senior Services, Give Kids the World, Kamp Kiwanis and Yonkers Y. With 2 local Key Clubs at the RKA and Bronx High School of Science the Kiwanis Club invests in the next generation building leadership skills and community support.
We hope that you will consider becoming a member of our organization. We are a part of Kiwanis International, not only making a difference around the globe, but handling it locally!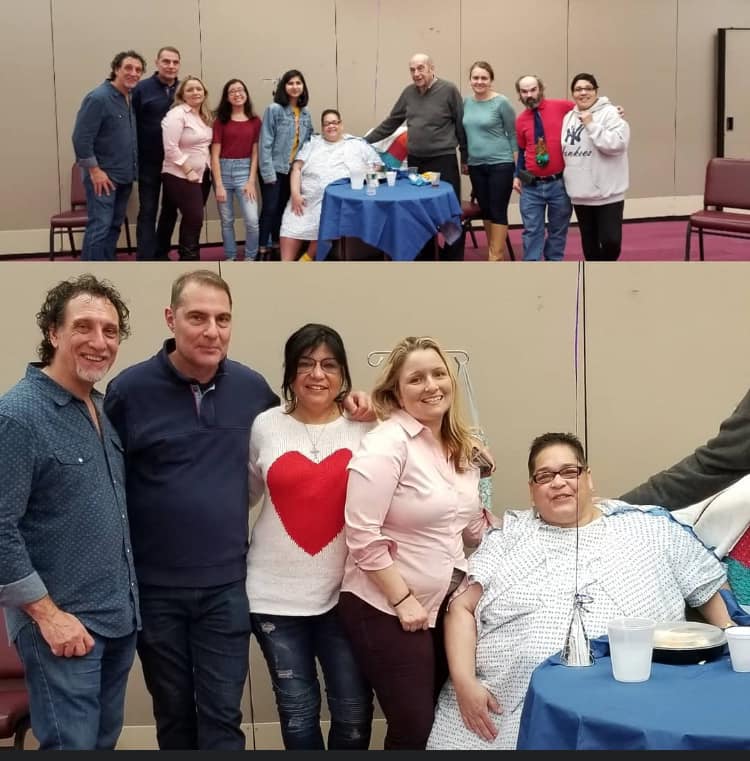 Happy Birthday to us!
We are turning 70!! We have been serving the Riverdale Community in The Bronx, NY since 1953. If you have been a member, supporter, a friend or recipient of our community service work please let us know. As we work on our 70th Anniversary Gala we would like to gather all of the community memories and share them. We are a not for profit and embracing of all people. Here at Riverdale Kiwanis we all work together.
Please reach out if you would like to purchase a journal ad/attend our gala. Please know that we all are volunteers and do not take a salary. All money goes to cost and charity. We continually have sponsored local seniors and youth, aid to needy, and service. Please read through our web pages that lists a few of the many things we support. Email: [email protected] if you would like to share a memory or kept up to date on being a part of our gala or community works.
---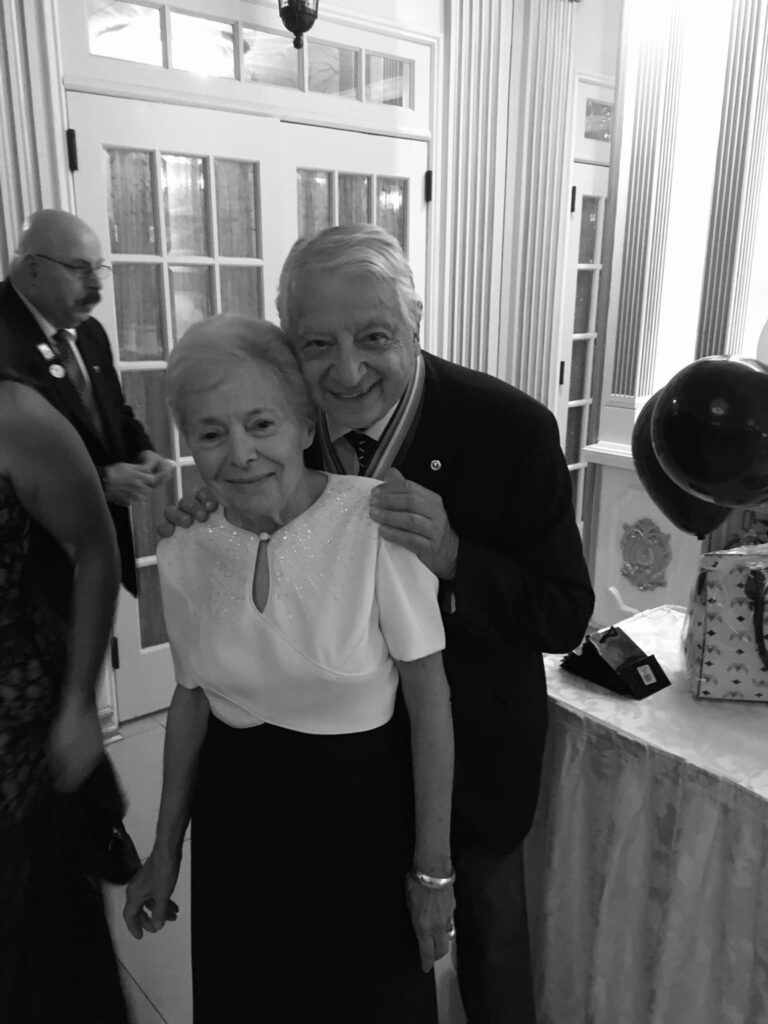 Riverdale Kiwanis Foundation
Riverdale Kiwanis Foundation continually supports efforts to aid children and families in our community. Riverdale Kiwanis Foundation is 501c3. Donors may deduct contributions under IRC section 170. If you would like to contribute to the foundation please contact us.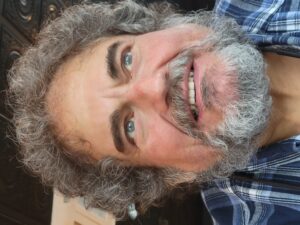 Email: [email protected]
______________________________________________
In Memoriam Dr. Gerald M. Shaw:
June 10, 1956-August 8, 2022
Gerry grew up in Riverdale and started his chiropractic practice in 1981 in his childhood home on Post Road. As his practice grew he needed to find another location. It is with the help of Riverdale Kiwanian Real Estate Agent Morey Kahn that he found the location on Fieldston Road. According to his wife Nancy "we soon found out that the building at that time was owned by the father-in-law of East Yonkers Kiwanian Dr. George Kane. And when the building went coop it was Riverdale Kiwanian Robert Rubinstein who did they legal work. In his heyday he performed many community service projects for the club including organizing health fairs, preparing the gift baggies for the Halloween Window Painting Contest and composing the weekly newsletter." Dr. Shaw was a past president of the club and most recently served on the Board. The Shaw family requests that donations in his name be made out to:
Kiwanis Club of Riverdale
P. O. Box 711
Ardsley NY 10502-0711
Kiwanis Club of Riverdale has set up a scholarship in memory of Dr. Gerald Shaw. Please contact our scholarship Chair Richard Peterson if you would like to participate.
Here is a quick video that explains what Kiwanis is.
What is Kiwanis?
Interested in learning more? Please contact us or apply to join our Kiwanis club.